Finding the perfect rental property is a painstaking task. You spend hours, scouring all the real estate websites looking for the perfect property that's in the ideal location, that feels homely and is priced within your budget. It's like searching for a unicorn that poops golden nuggets! But a rental property doesn't need to tick all those boxes when you can easily transform any house into your perfect home with these cheap, simple and ingenious house décor ideas.
1. Declutter
One of the advantages of moving to a new house is the opportunity to declutter your home. We're all guilty of accumulating 'stuff' and holding on to things we no longer need. So, instead of packing and lugging all your belongings to your new house, get brutal and cull! You'll be surprised by how many trinkets we have that are no longer necessary or even in style with our current style. It's also a well-known fact that decluttering is great for your mental health so go forth and declutter, you'll feel great about it!
Don't overlook your wardrobe either! Sift through your wardrobe and rid yourself of last season's fashion. Stop hanging on to those outfits that are "going to come back in style" because they rarely do. It's time to make room for this year's fashion so bag up your fashion faux paus and deliver them directly to the thrift shop! Because while these outfits may no longer be your style, there is someone out there just waiting to strut their stuff in your unwanted labels.
2. Stay Uncluttered
Now this may sound easy but in fact, it's remarkably hard to do! However, there are a few easy house décor ideas that will help make your new home stay tidy. Try using a coat rack in your hallway to hang your handbag, shopping bag or coat when you come home. You'll not only keep the house tidy, but you'll always know where your bag is! Consider adding a small stool or table beside it for those objects like car keys and sunglasses. Just a few small additions can make your home go from cluttered to organised.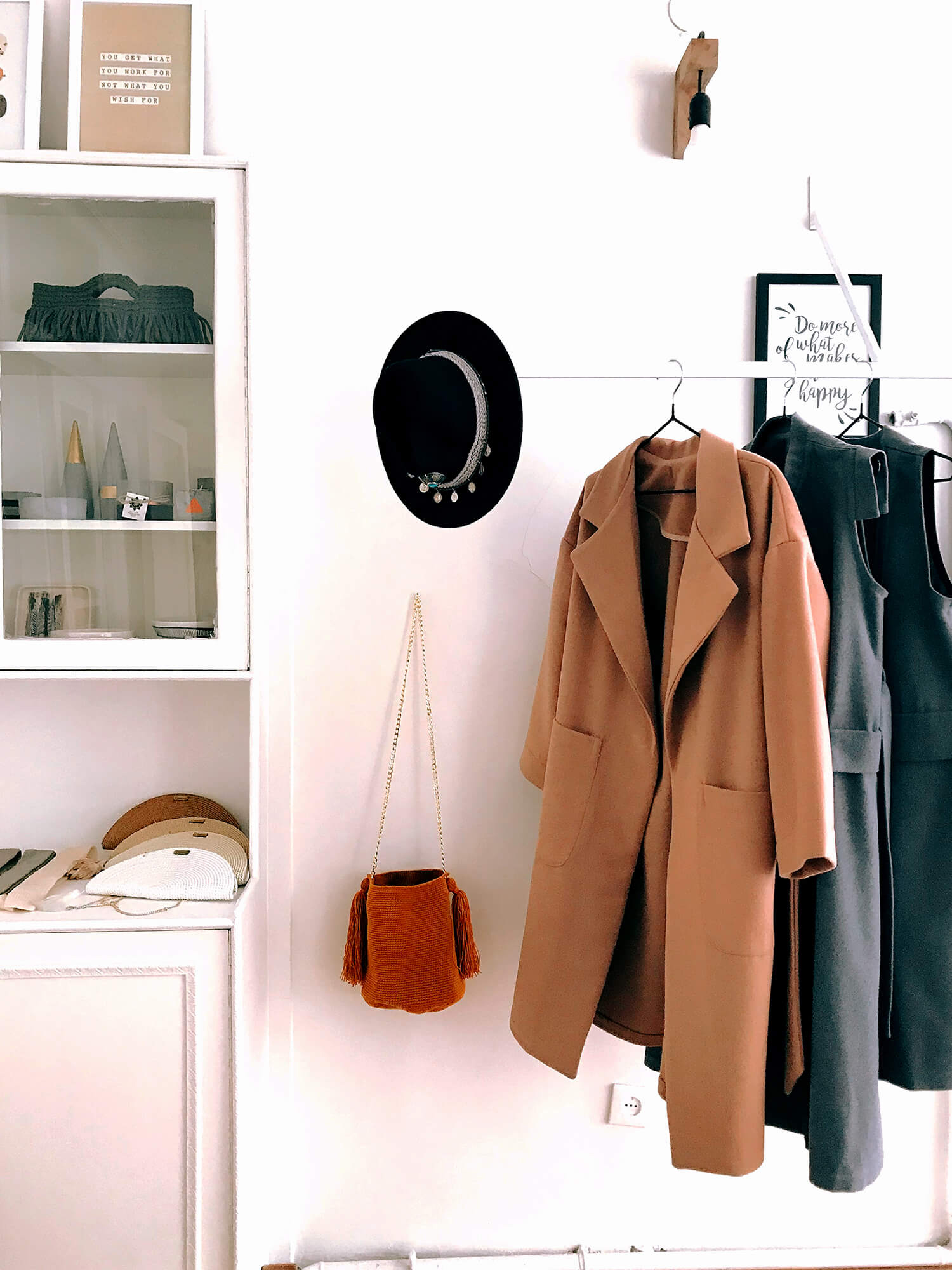 3. Upcycle furniture – Cheap House Décor Ideas
Let's face it, many of us don't have the budget to buy new furniture every time we move to a new house, but it is possible to create 'new look' furniture with what we already own. Why not spruce up your old table and chairs with a fresh coat of paint? It takes a bit of hard work and elbow grease, but you'll feel an enormous sense of pride once you've converted your tired old credenza into a stylish conversation piece. For those on a strict budget, scour your local hardware or paint store for marked down tins of mis-tinted paint. If your budget allows, trying repainting your furniture in bright colours or tones that match your existing furniture or décor. But best of all, repurposing old furniture is one of the cheapest and quickest ways to transform your house décor on a limited budget.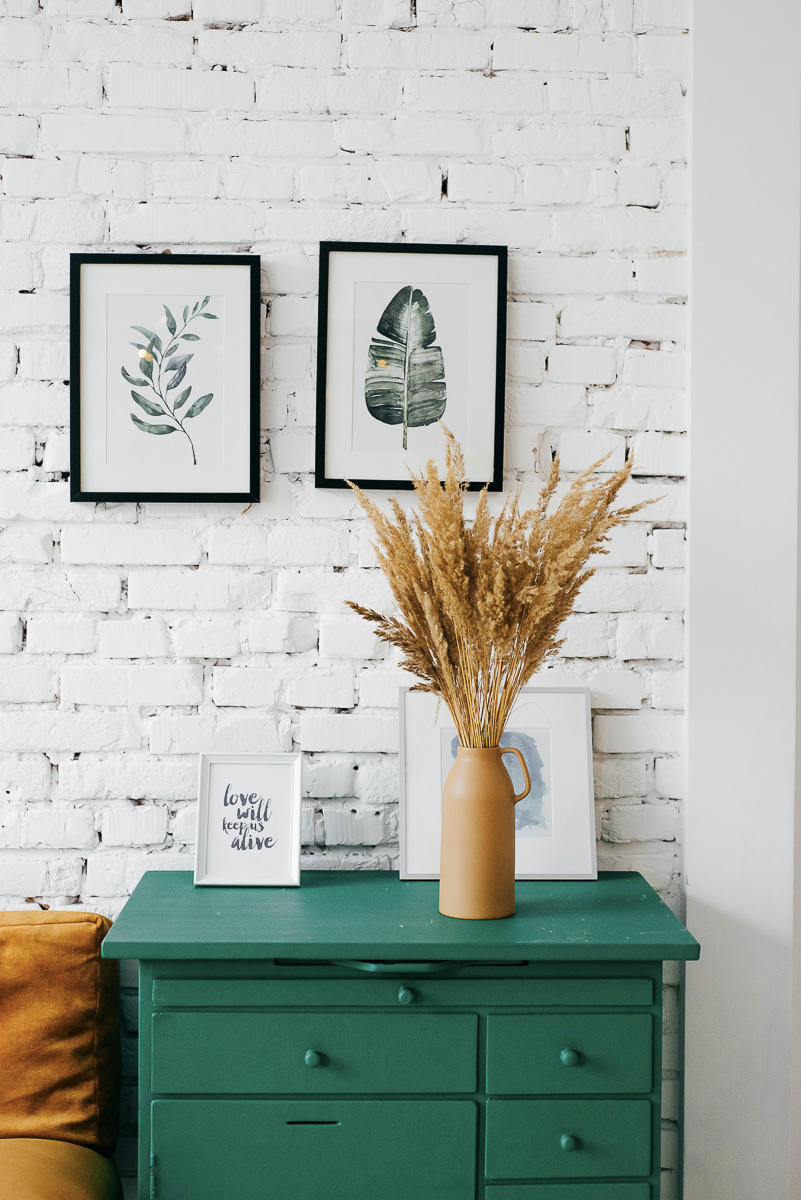 4. Reupholster your Furniture
While you're busy repainting your furniture, don't forget about your favourite couch or padded kitchen chair. These items are often expensive to replace but you can easily spruce up your old worn furniture by reupholstering them with stylish new fabric. For those of you experienced in renovating or restyling your own house décor, chairs are quite simple to recover with new fabric and a heavy-duty staple gun. For the first timers, if your budget allows, source a local furniture upholsterer, choose your new fabric and transform your house décor with bright and 'new-to-you' furniture.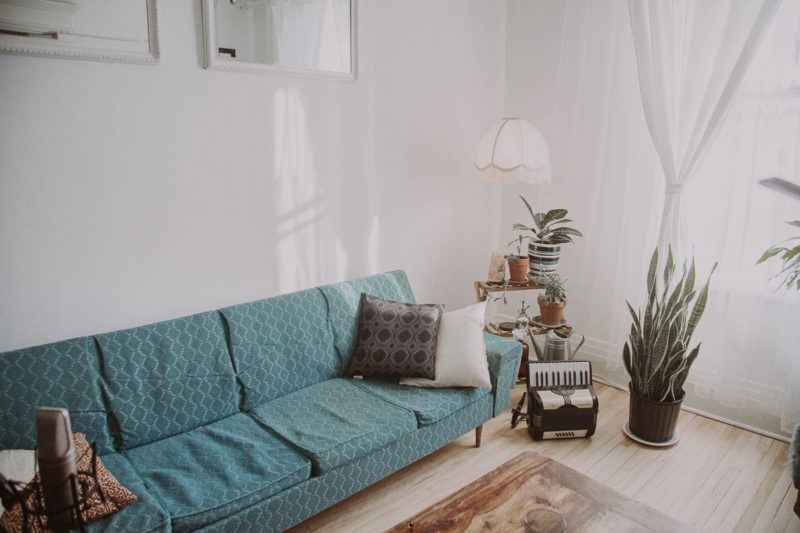 5. Dress Up Your Windows
They say that the eyes are the windows to your soul so what does that make the windows of your house? Nobody wants to live in a soulless house but with just a few small changes you can convert a bleak space into a warm and welcoming room. The simple and affordable addition of some sheer curtains can transform a boring room into a light and airy space that just screams "COME IN, RELAX HERE!".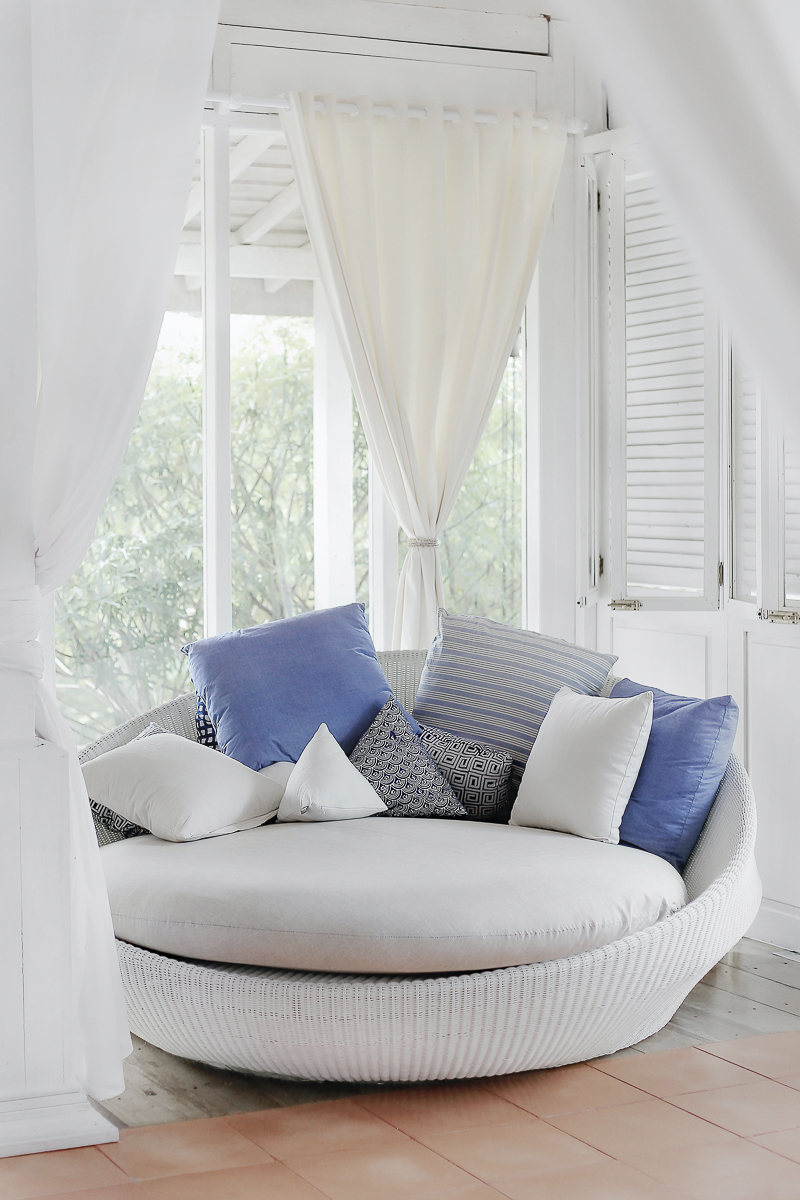 Alternatively, how about adding drama and elegance to your dining room by adding some bold coloured curtains? These elegant tied back curtains add a touch of class to your dining area, making you feel like you're dining out at a fancy restaurant. There are many ways to use curtains to change the entire mood of your rental home and curtains are perfect as they are easily removed when it's time to move on.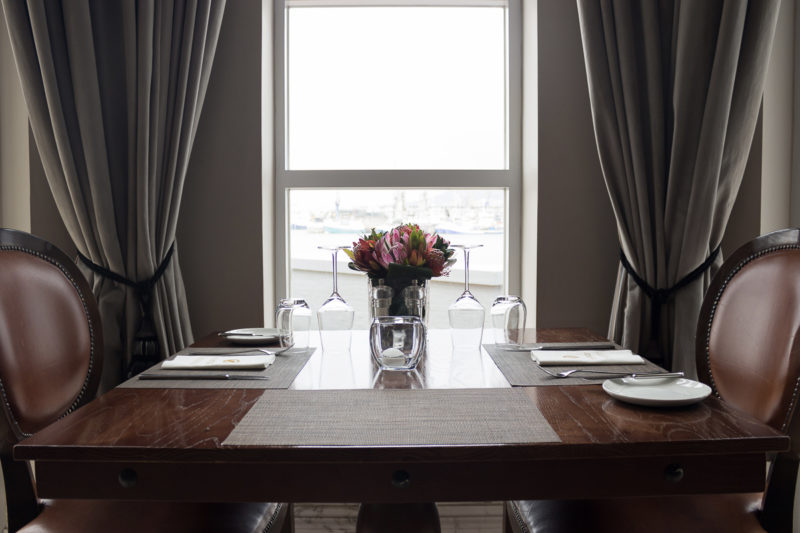 6. Re-Style an Old Bookshelf – House Décor Ideas For Your Rental Home
Bookshelves are a great place to store books, but they often become crammed with old books, magazines and clutter. So, unless your bookshelf is filled with rare first-edition books or Shakespeare's First Folio, which incidentally is worth around $8 million, it's time to de-clutter! Tidy-up your bookshelf and make sure all the spines of the books are facing outwards. Observe the colours of the books and create some symmetrical patterns on the shelves so your books become art. Your bookshelf is also the perfect place to also display your collectibles, whether it be antique cameras or vintage bottles so scatter some of your collectibles throughout the bookshelf and add a touch of greenery with a small plant. The best part…these house décor ideas are so simple and will transform a boring shelf into a visually appealing feature of your home.
7. Style an Empty Fireplace
Many older rental homes have open fireplaces which look pretty but aren't all that functional for keeping you warm come the winter months. So why not use the open fireplace as a feature in your lounge room? Use the hearth as a place to display your favourite pot plants and fill the inside of the fireplace with candles or lanterns. Add a rug and some colourful throw pillows in front of the fireplace and you have the perfect space to curl up with a glass of wine by candlelight.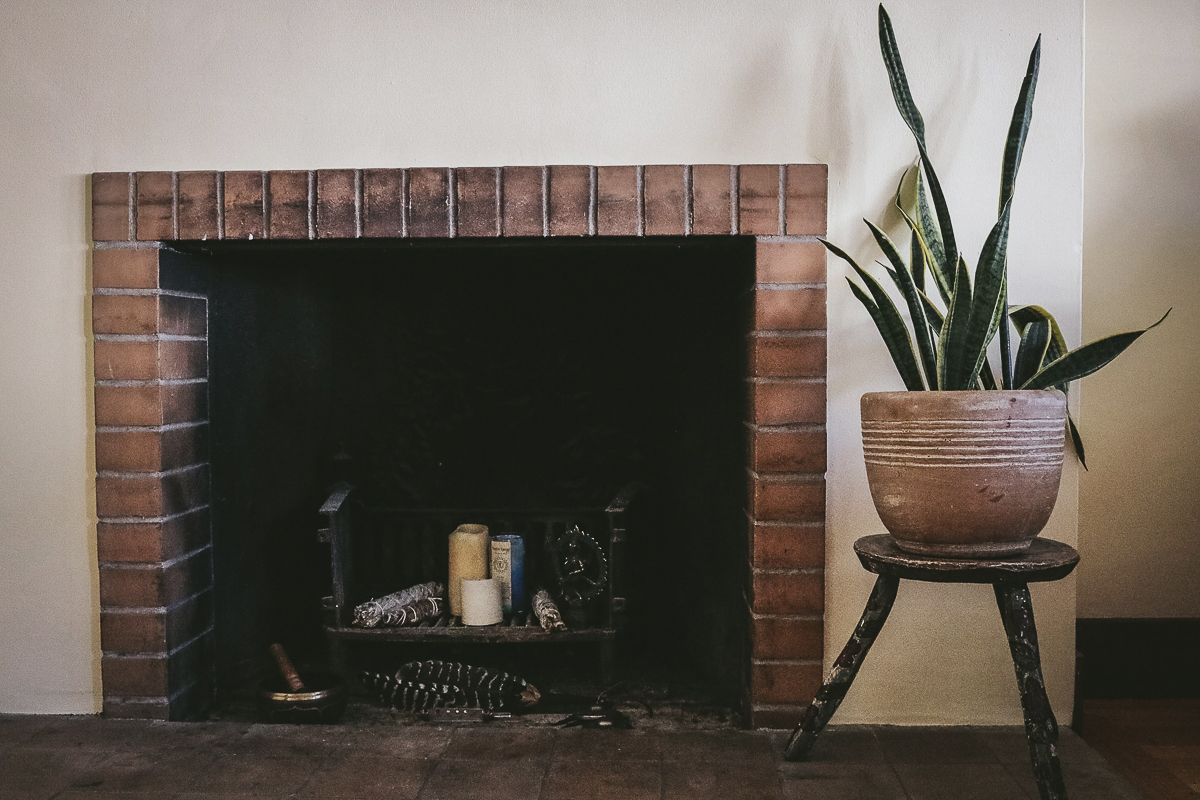 But don't stop there!  Use the space over the fireplace to hang a feature piece of artwork or decorate the shelf above with plants or collectibles. These few simple touches can transform an unused fireplace into the focal point of your loungeroom.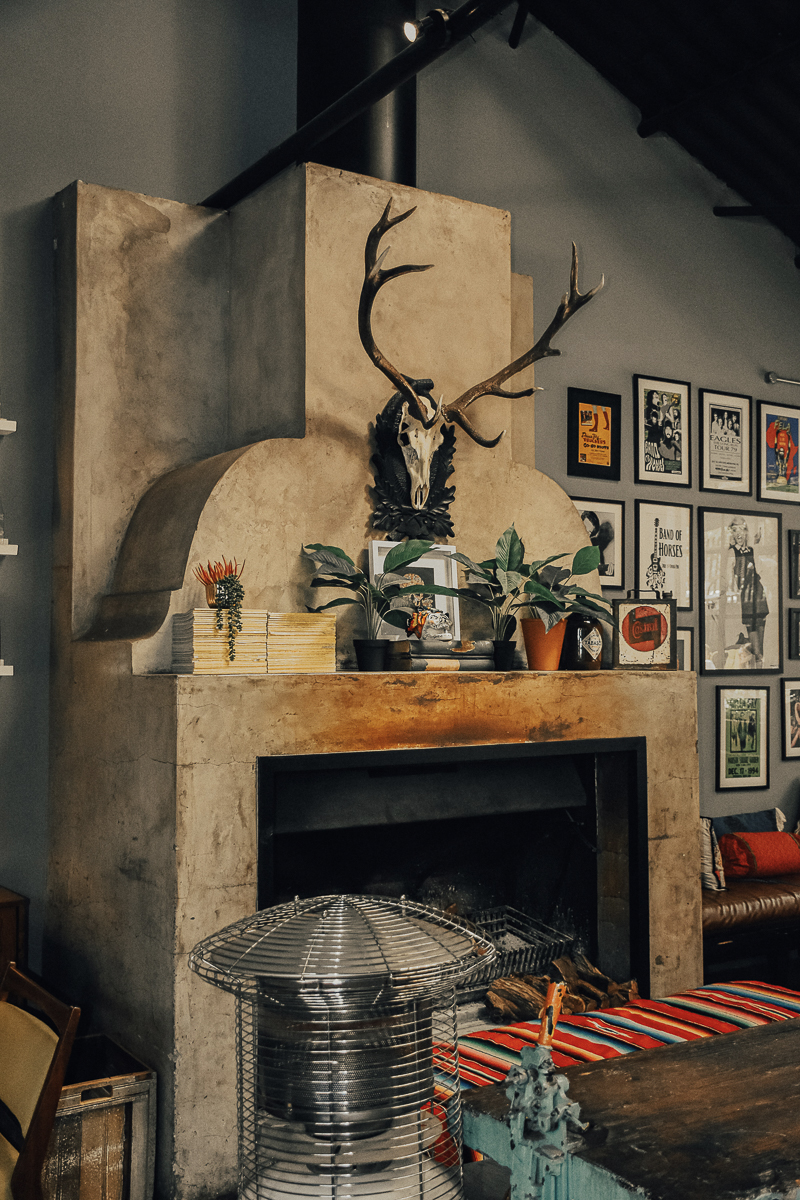 8. Create A Gallery Wall
There's one thing you can do that will really make a house a home, and that's create a gallery wall of photos. You can either use the same style frames for all your favourite family photos or create an eclectic gallery wall by using a mix of coloured frames and of new and old frames. Try including a blend of large rectangular frames and a few small square frames to add a geometric pattern to your gallery wall. Whichever way you choose to create your gallery wall, it's bound to add a touch of love and warmth to your rental home.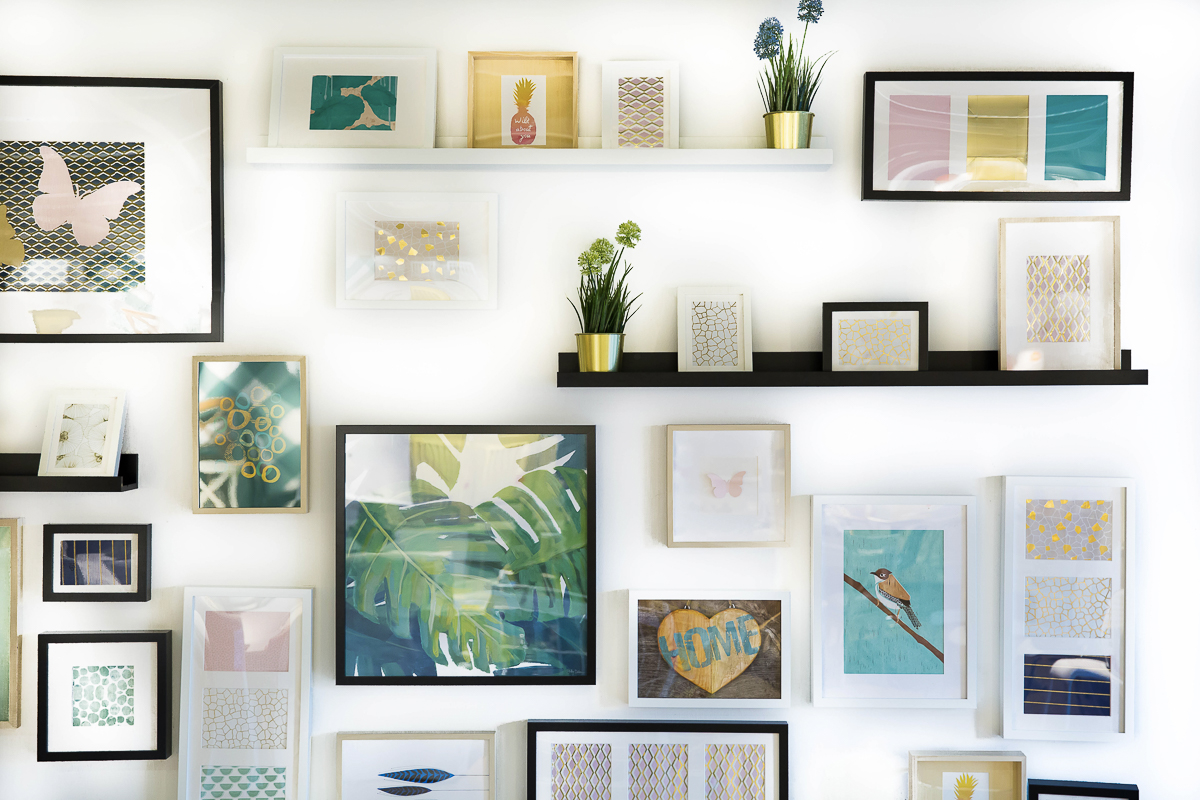 9. Innovate Your Gallery Wall
A gallery wall isn't just for the family photos so think outside the box! A bare wall is a blank canvas to display some of your favourite collectibles such as oriental fans, antique mirrors or your homemade artwork. Experiment with some of your favourite travel photos printed on canvases or hang some inspirational quotes to lift your mood after a hard day. A boring wall can easily be transformed into a collage of colour, creativity and inspiration.
10. Be Inspired By Nature
If you're struggling for inspiration, try stepping outside the house to find house décor ideas. A stroll through a park can uncover hidden treasures that can easily be repurposed into décor for your house. Try looking for interesting logs, driftwood and pinecones that can be painted and transformed into art pieces for your home. These earthy elements look fabulous when combined with jute rugs, macramé wall hangings, rattan lamps and wicker furniture and create an earthy atmosphere for your home.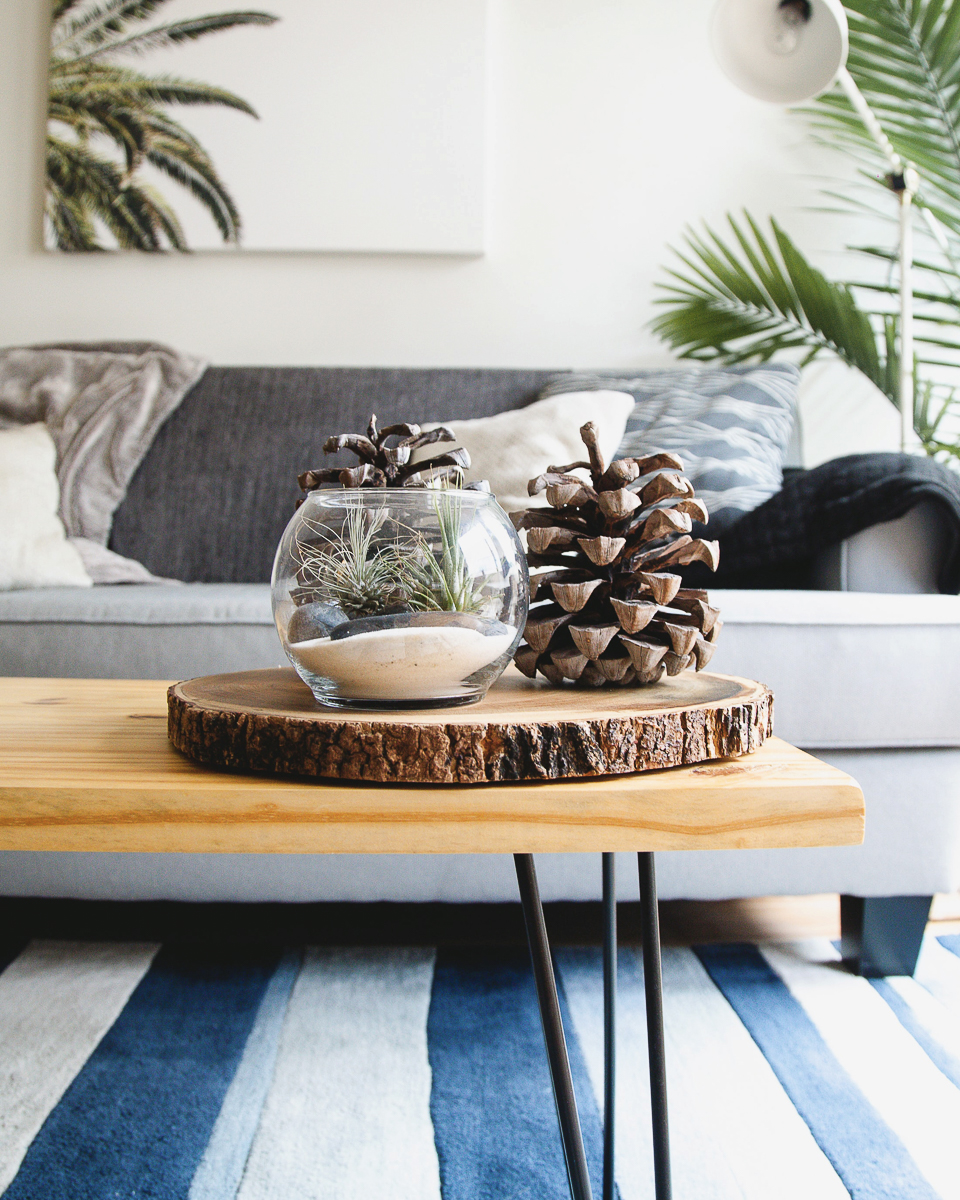 11. Bring Nature Inside – Quick & Simple House Decor Ideas
By far, the easiest and the simplest decor to transform a cold and boring room is nature! Simply adding the common house plant to an outdated bathroom can turn cold and clinical into warm and cosy. For added warmth, try adding some flowerpots on your window ledges or some hanging baskets by a sunny window. Try adding terrariums throughout your rental house. Terrariums are the perfect solution for those of you wanting low maintenance greenery for the home and are so easy to make. If you don't know how, you can learn how to create your very own DIY terrarium here. Bringing the outdoors indoors, is a quick and affordable way to liven-up your home's interior.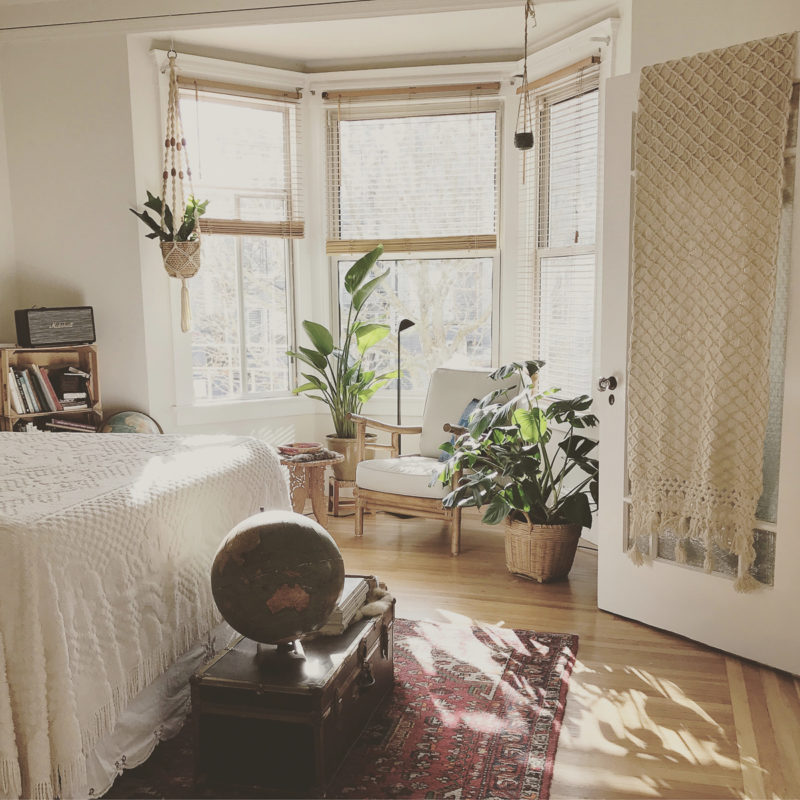 12. Throws, Pillows and Linen – Easy House Decor Ideas
Just like fashion changes, so too should the interior of your house. Your home should be constantly evolving, just as you are, and your house décor should reflect those changes. One of the easiest and most available purchases that will spruce up your tired house décor is linen, pillows and throw rugs. Add some colourful throw rugs and pillows throughout your house to add a pop of colour. Try mixing a variety of different fabrics and textures for added charm but be sure to choose colours that complement one another.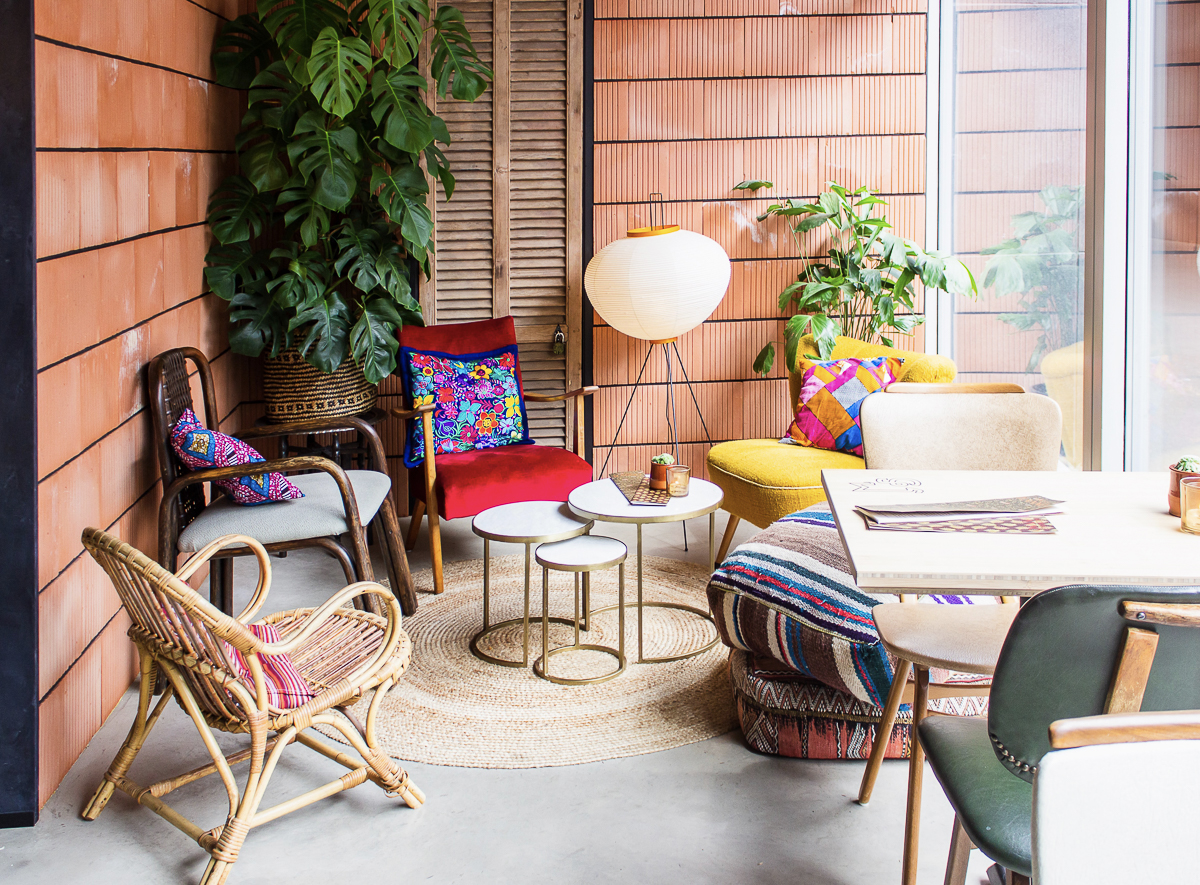 13. Go Bold On The Floor
Don't ignore your floor! Your floor is the largest blank space you have in your home, so why not use it? There are so many bright, bold and eclectic rugs that can be used to brighten a dull room but also to separate one room from the next. A colourful rug can be paired with contrasting furniture to completely change the aesthetic of your room. So, what's your style? Boho, Persian, rustic or traditional? There are so many options to express your style, so be adventurous and don't overlook your floor!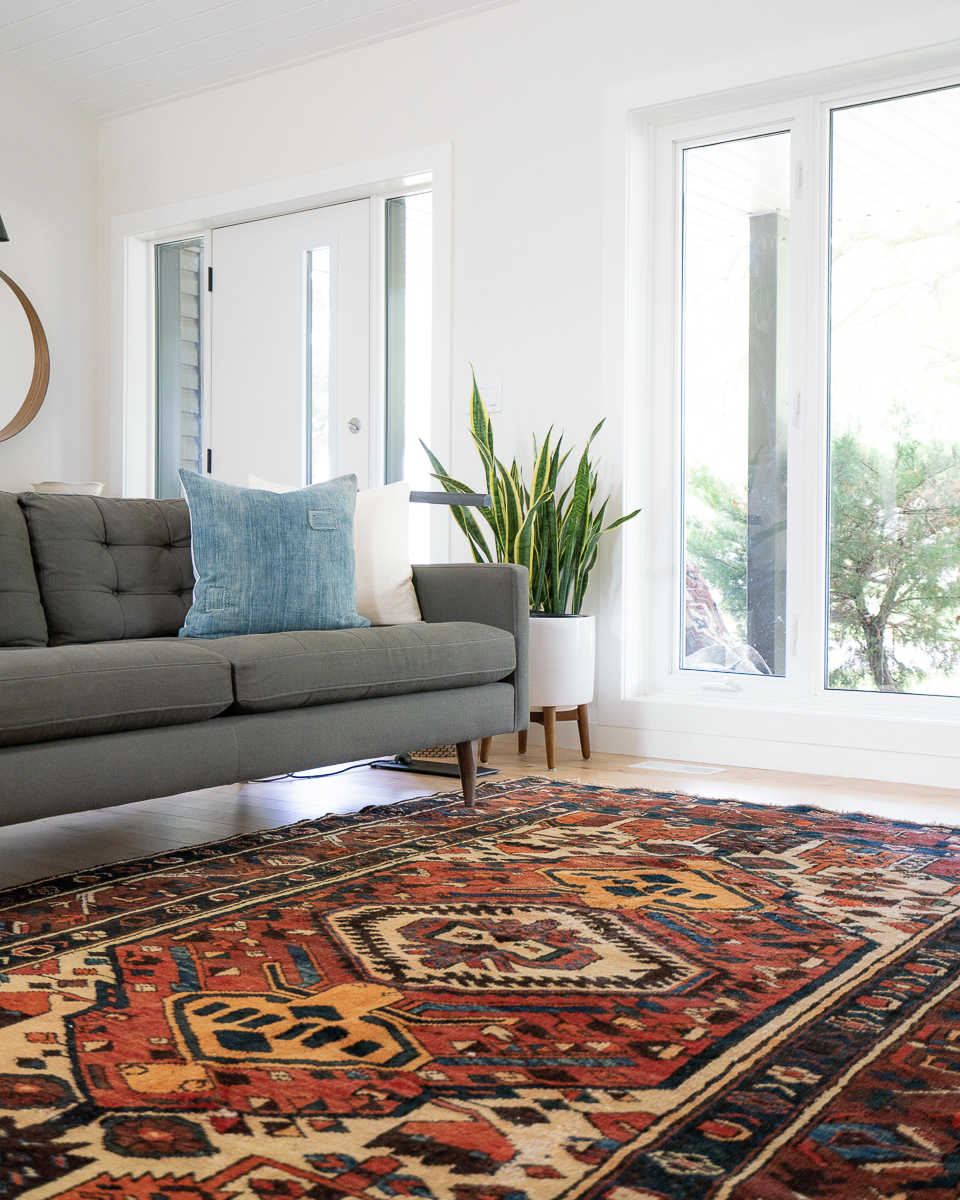 14. Layer Rugs and Patterns
If you're undecided on your style or simply like a mix of traditional and modern, why not blend and layer your rugs? Smaller rugs can be overlayed on a large Persian rug to give your room an oriental and whimsical feel and using different fabrics and textures adds an element of interest to your floor.
15. Mix Time Periods
There are no hard and fast rules when it comes to house décor ideas. It's totally acceptable to love vintage and modern and antique all at once. So why not mix your time periods and create an eclectic space within your house? Try scouring the local thrift shops for some key pieces like old suitcases which make an attractive hallstand when stacked on top of each other. Old timber stepladders can be repurposed and used as shelving for your pot plants or collectibles. There are so many ways to incorporate the old and the new to create a stunning house interior that is as unique as you.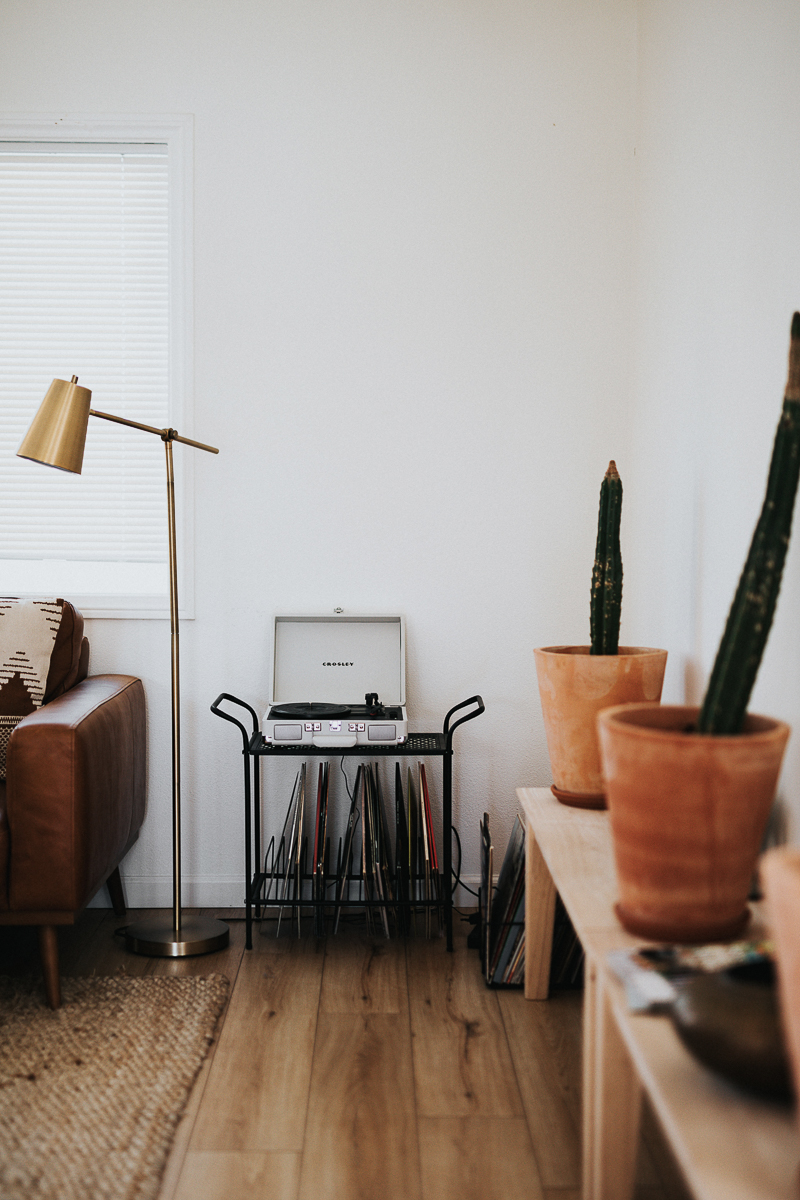 16. Mix and Match Chairs
While we're mixing time periods, why not add some character to your kitchen by mixing chairs from different eras? Try mixing in some metal stools with timber seats or add a splash of colour with big bright cushions. Take another trip to your local second-hand shop and find hidden trinkets and one-off pieces of furniture that you can sand back and paint to suit your new house décor. There are no rules when it comes to house décor ideas, the only limit is your imagination.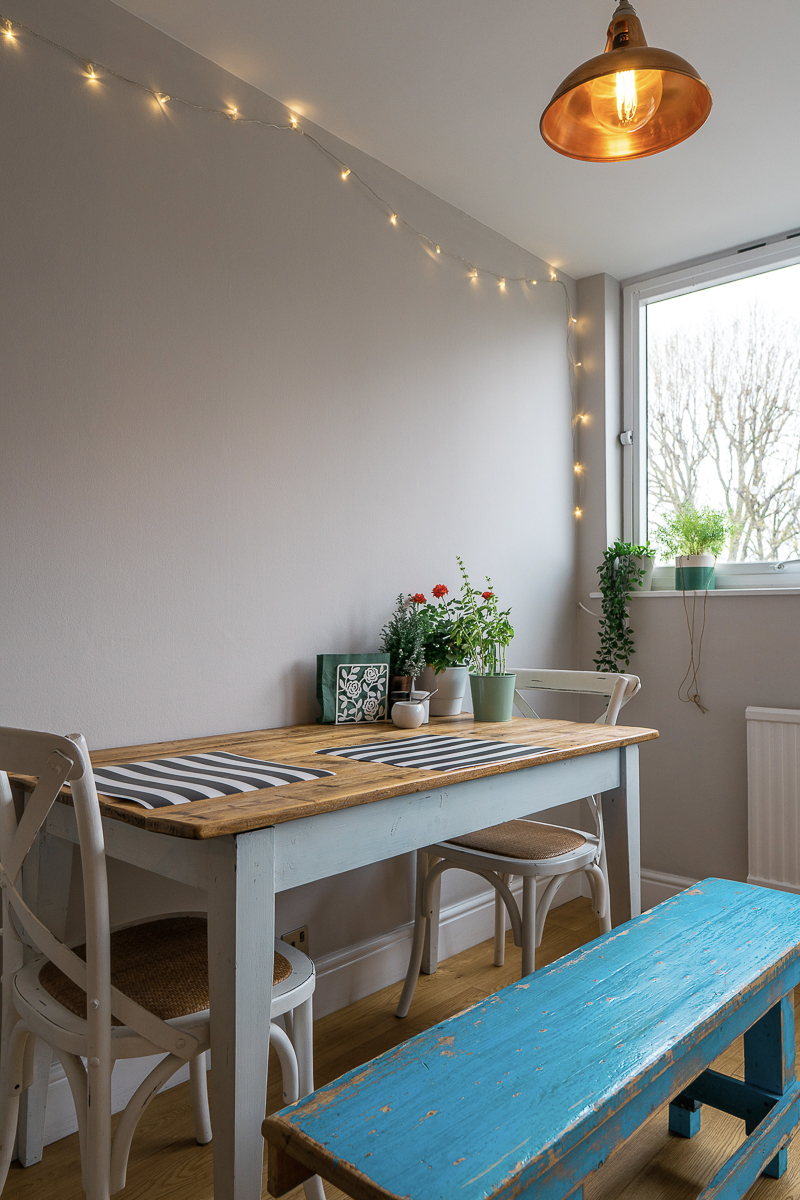 17. Makeover Your Bedroom
Your bedroom should be a place of solitude and an escape haven after the toils and tribulations of the day. While you may not have a great deal to work with in a rental property, there are a few cheap and easy décor ideas you can try to makeover your bedroom.
Remember when you were a child and you'd make a cubby house from old sheets and chairs? Well, you can replicate that same childhood feeling of adventure by adding a canopy above your bed. Just hanging some sheer fabric from the ceiling above your bed can transform the mood in your bedroom from boring to a sense of exoticness, peacefulness or adventure.
Of course, changing your bed linen to match the seasons is a great way to continually reinvent your bedroom. Oh, and by the way, your parents were right! Making your bed each day not only keeps your bedroom tidy, it makes your bedroom look bigger.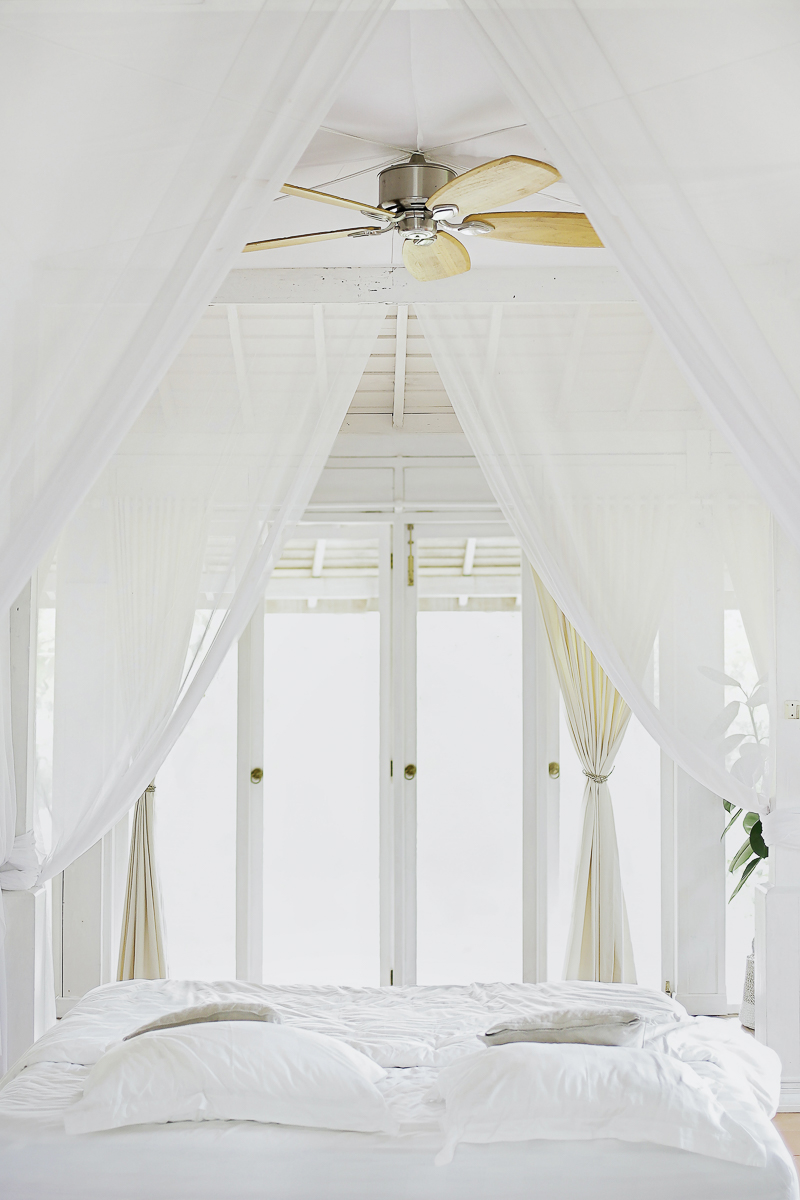 18. Add A Bench To Your Bedroom
While we're in the bedroom, have you ever thought of adding a bench to the foot of your bed? A bench is functional and useful, particularly if your rental home is tight on storage space. A funky bench at the end of your bed serves as additional storage for your throw rugs and blankets but also as a place to sit as you prepare for work or for bed.
19. Set up a Cosy Nook
If you're craving your own space to relax with a cup of coffee or to unwind with a book, why not create your own little cosy nook? You don't need a great deal of space, just a little nook by a window you can make your own. For something unique, try scouring second-hand shops for a small table and add some mismatched chairs for personality. Alternatively, a basic table with two matching chairs is  usually quite cheap. Try setting up your own space in a corner or by a window, add a potted plant, a bold tablecloth and voila! Your very own private cosy nook is ready and waiting for you.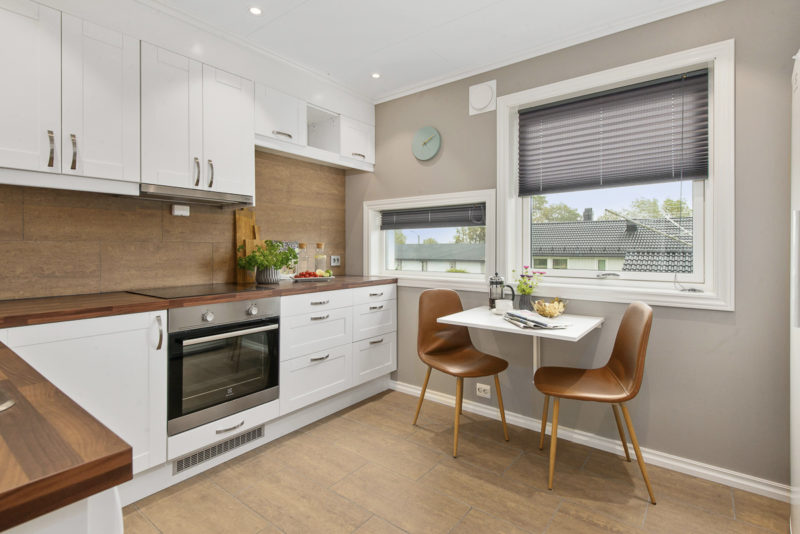 20. Go Bohemian – House Decor Ideas
Boho is so popular right now and thankfully, very easy to create in your own home. Try taking the top off your coffee table and putting it on the floor for that Mediterranean vibe. Of course, you'll need to use something to prop up your table so why not get creative and repurpose some of those old books you decluttered from your bookcase? Then, simply add a variety of colourful pillows for seating, some bright quirky candleholders and lanterns and you've created your very own, avant-garde space.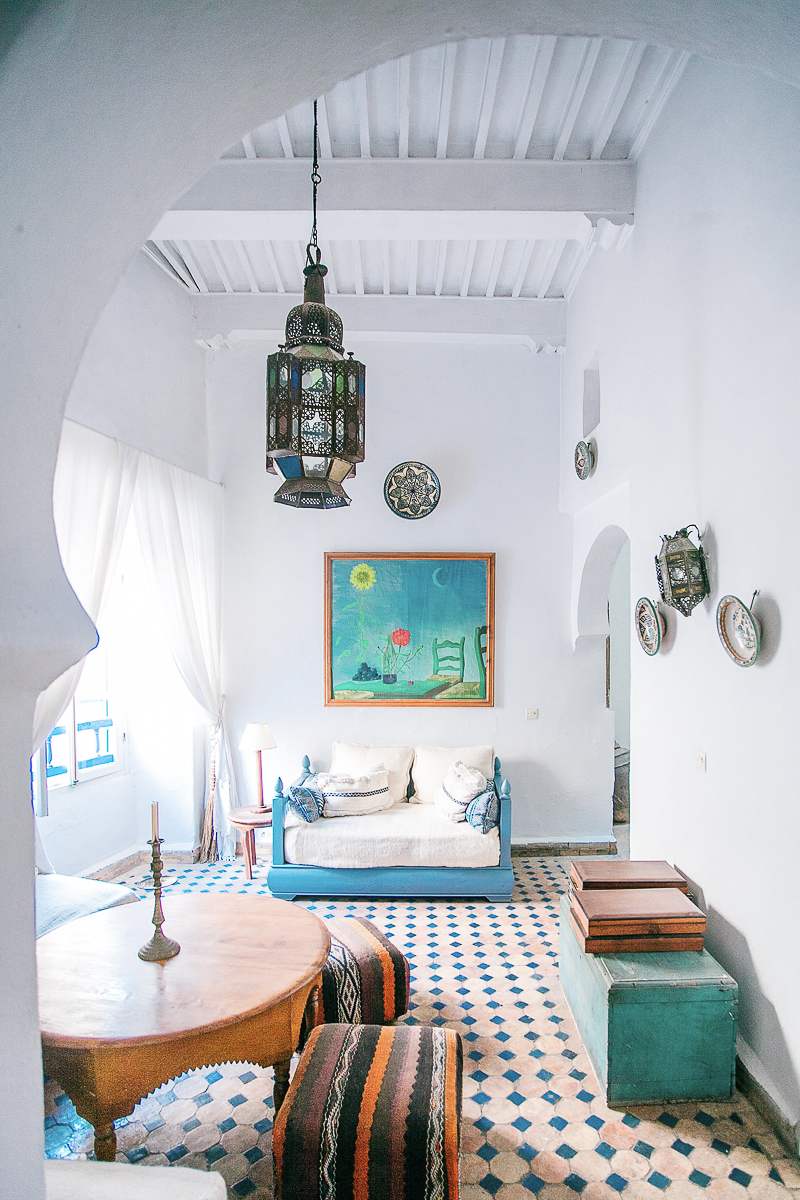 21. Wallpaper A Wall
Gone are the days when wallpapering a wall was a painstaking process. The only thing worse than applying wallpaper was spending hours upon hours steaming it off! Today, wallpaper is fashionable, affordable and best of all, removable! So, if you're renting a house you no longer need to be trapped within four dull walls. Why not create a feature wall in your rental house? There are so many varieties of wallpaper to suit all tastes so don't be afraid to experiment with bold colours, geometric designs, retro patterns or florals. After all, if you don't love the way it transforms your room you can simply peel it off and start all over again.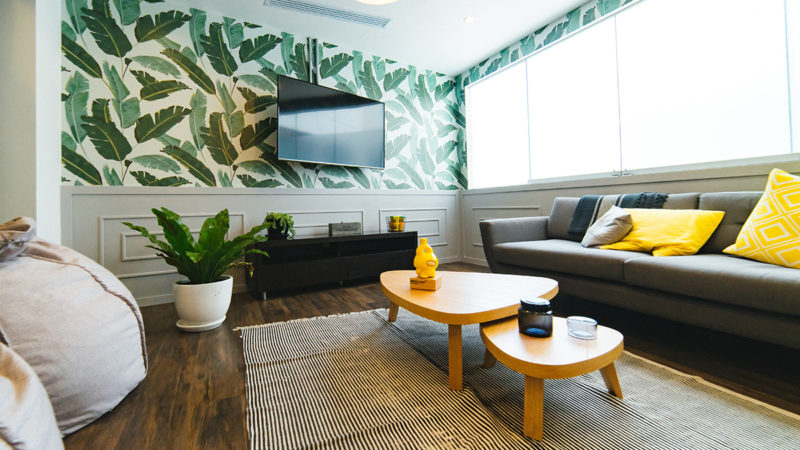 22. Install New Lighting – Easy House Décor Ideas
Now, some rental houses are old and tired, and they come complete with old and tired light fixtures. But there's no reason you can't brighten up your rental house with some new light shades. Once you've styled your room, visit your local lighting store. There's a wide variety of light shades to complement any of these fabulous house décor ideas. Try adding a rattan lamp shade to your room with pot plants or a paper pendant lamp shade to your room with sheer white curtains. Choosing the right lighting will help you achieve the desired atmosphere for any room in your rental house.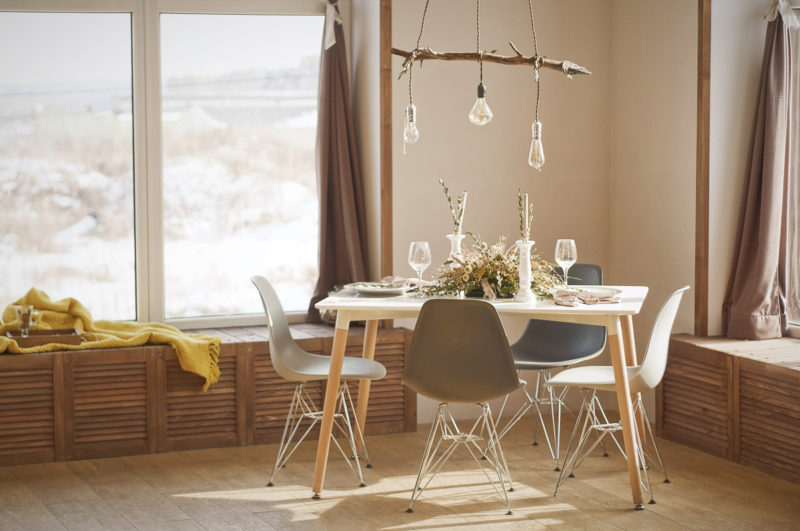 23. Use Floor Lamps As An Art Piece
If you have a dark and boring corner in your house, try using a quirky floor lamp. Lamps are great ideas as they not only provide light, but if you find the perfect lamp for your house décor, it adds atmosphere, mood and style to your room. Thrift shops are a great place to find quirky and eclectic pieces to complement your home's décor. Lamps are also the perfect size to put in any of those bare corners throughout your house.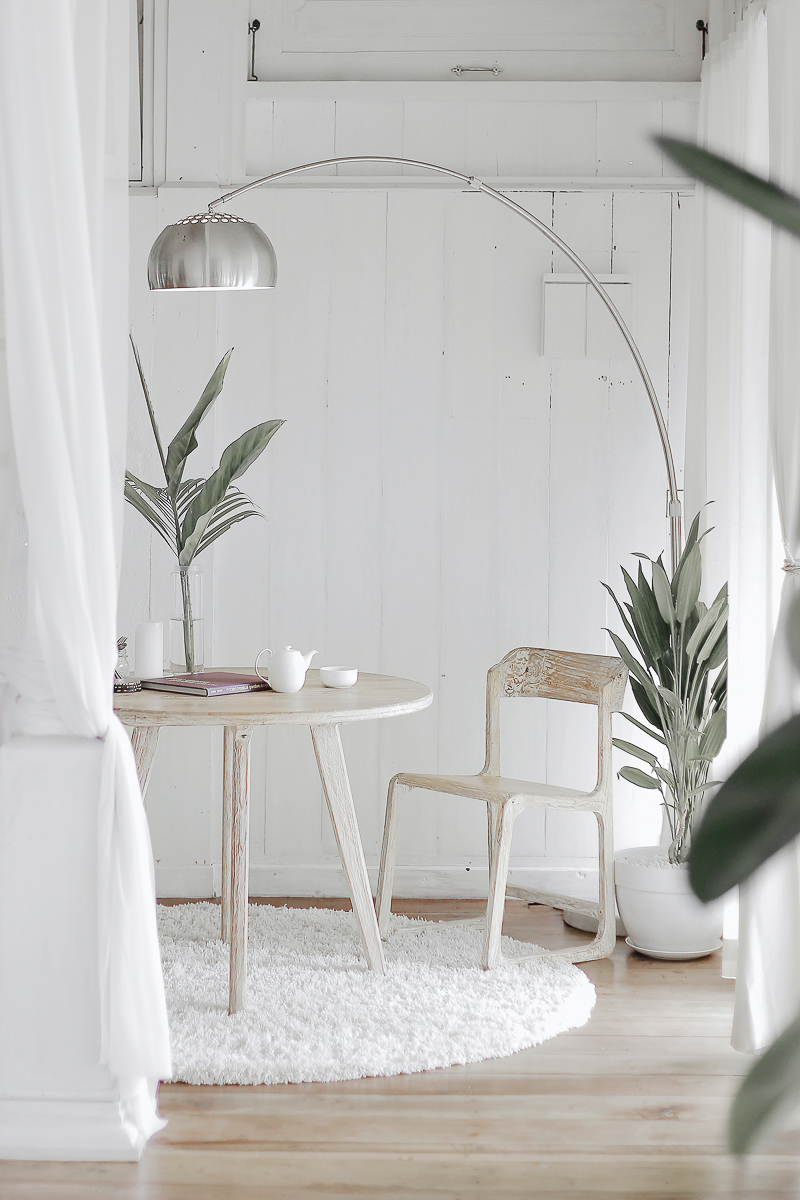 House Décor Ideas To Transform A Rental House Into A Home
If you've enjoyed this blog on how to transform a rental house into a home with these easy house décor ideas, then you might find this blog,  19 Easy & Affordable Updates You Can Make to Any Rental Kitchen useful too. Enjoy decorating your rental house!