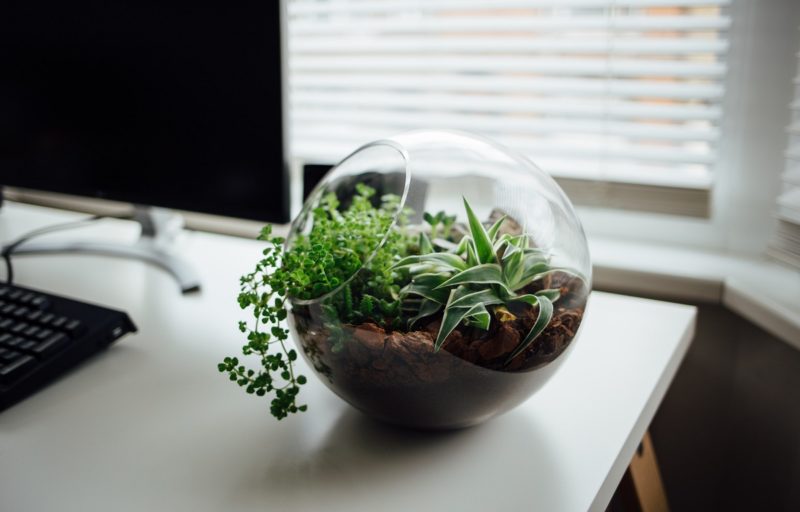 A terrarium is the perfect gardening solution for any us that don't have the time to maintain a traditional garden. They're not only substitutes, though; a unique set of terraria makes for a breathtaking addition to any indoor space. Not to mention that they practically take care of themselves! There are famous stories about terrarium plants thriving for years without any maintenance. So, keep on reading to learn how to make a terrarium for your home.
What is a Terrarium?
Terrariums are self-sustaining mini-gardens in a jar where plants can live with minimal maintenance and care. Think of it as an aquarium for plants! First of all, we pick out a glass jar for the terrarium, decide what plants we want in our mini-garden, and then find the right materials to make it from there. These materials consist of easily-found items such as aquarium pebbles, potting soil, and activated charcoal.
Why Do I Need a Terrarium?
We all want a beautiful home or apartment full of greenery, but some of us have thumbs that aren't the slightest bit green. That, or we just don't have the time to lavish care on the beautiful plants we'd love to keep. Terraria are one of the latest fashions because they make gardening easy enough for the busiest of us.
A terrarium is affordable, easy to make at home, and charming in equal measure. Not to mention just how customizable a garden-in-a-jar is. We love them because it's so easy to decorate our terraria with all sorts of things that show off our unique style. Aesthetically pleasing rocks, simple gemstones, pinecones, shells; we pick out anything we like to add some personality to our little gardens.
Some of us rent, but we don't want to let that stop us from making our living space beautiful and ours. An easy-to-make, ultra-portable terrarium is our go-to choice to liven up our living spaces. Not to mention that we never want to invite friends over to a Spartan home; a well-placed terrarium or three helps impress our guests and make our house a home.
How Can I Get a Terrarium?
It's easy to buy a ready-made terrarium at a garden center or even online through Amazon. However, we like to make ours from scratch. It's surprisingly easy and all the more rewarding when you do it all on your own.
Buy Vs D.I.Y.
There are perks to buying a terrarium kit. Some do have beautiful designs, and they're often designed to be especially compatible with certain kinds of plants. That said, we prefer D.I.Y. terrariums. Our home-grown terraria are one-of-a-kind, and we like that. It adds an authentic touch to home decor. Multiple shapes and sizes of glass jars with an eccentric collection of different plants, a set of identical jars growing similar plants, or any middle ground between these extremes; there isn't much that's more personal than a homemade terrarium garden. The environmentally conscious among us are sure to appreciate such a beautiful method of recycling, too!
Different Containers
What kind of jars is suitable for making a terrarium? Any of them! Different plants thrive in different sorts of jars. The biggest distinction is between open-topped jars and closed jars. Open topped jars allow more airflow and reduce humidity, which is perfect for cacti and other plants. Some love the high humidity of a closed jar, but the jar needs to air out occasionally so humidity isn't too high.
It's also important that jars are large enough for the plants. The container should be large enough that the chosen type of plant won't brush up against the edges, which can be detrimental. However, even tiny containers will work for aquatic plants that grow up into the air.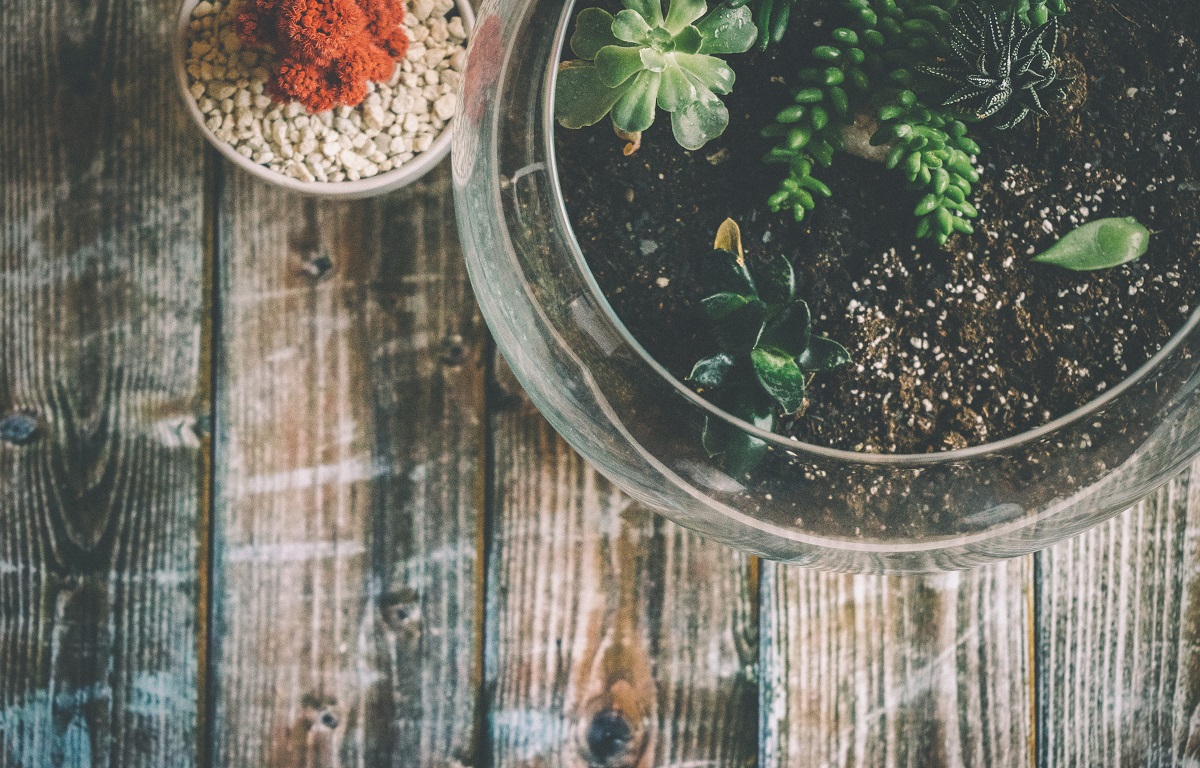 Find the Right Materials
Stones or pebbles
Activated charcoal
Potting soil
There are a few materials that are essential to making the perfect terrarium. First up are some small stones or pebbles. These pebbles make up the base of the terrarium, where they promote drainage. A bed of stones about 1-1/2 inch high encourages drainage and regulates water levels in the soil.
Activated charcoal is a contentious component when it comes to making a terrarium. It's not necessary for an open-lid terrarium, but it provides vital filtration for a closed-lid terrarium. This is because chemicals build up over time, and they can encourage the growth of bacteria and mildew. There are alternatives, however. Some like to use a layer of short-growing moss as a plant bed; moss does the same job as activated charcoal and it's arguably prettier. About half an inch of activated charcoal is usually enough.
Next up is a layer of potting soil. The amount of potting soil differs based on the choice of plant, and aquatic plants won't need any. In general, 2-3 inches is a fairly reasonable amount of potting soil. General-purpose potting soil is usually good for the hardy plants that typically thrive in a terrarium, but there are also specialty blends.
These basic materials will turn any old glass container into a ready-made terrarium. Now that we have a terrarium, the only thing left is adding the plants!
What Plants Are Right for a Terrarium?
There are many different types of plants that will thrive in a terrarium. In general, terrarium-friendly plants have some of the following qualities:
Petite
A tolerance for humidity
Rugged
Low sunlight requirements
Being petite helps to make the plants fit without pressing against the walls of the terrarium, but no one said that big containers and big containers aren't allowed. They're just a little bit more tricky, a little more difficult. While humidity requirements are a little flexible since you can opt for an open or closed terrarium, a terrarium is much better suited to plants that thrive in indirect light or the shade.
Water requirements vary by plant, but the pebble base and activated charcoal allow some room for error. When we plant multiple types of plants in one terrarium, we're always careful to make sure they have similar water requirements.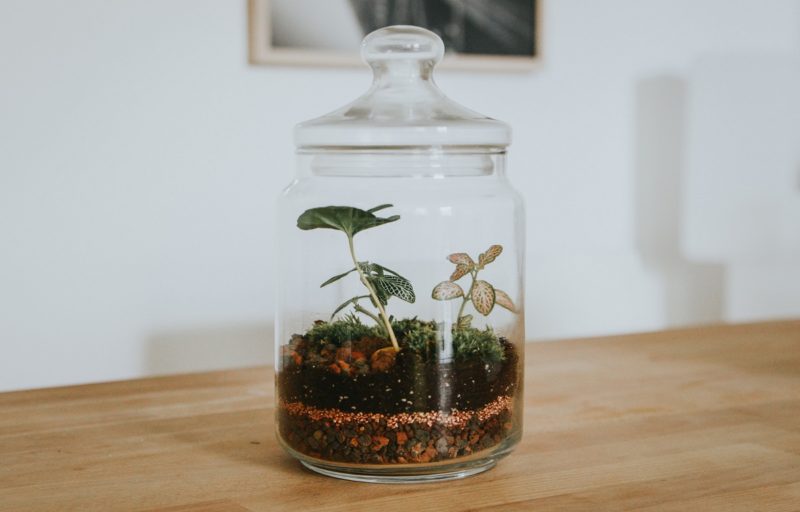 D.I.Y. Terrarium/Plant Combos
1. Spiderwort in a Sealed Bottle Terrarium
Spiderwort is a charming, unique, and above all, resilient plant. One man holds a world record thanks to his 50+-year-old spiderwort! He procured a ten-gallon jar, created a terrarium base, added a splash of water and let it go decades between watering. The plant recycled the water and nutrients of the terrarium until it overgrew the entire container.
A ten-gallon container might be a little overambitious, however. A bottle, such as an old-fashioned milk bottle is perfect for growing spiderwort. Layer some colorful pebbles and a bit of activated charcoal on top, add about 3 inches of potting soil, drop a few spiderwort seeds and we're good to go. Spiderwort does well in any lighting, but bright, indirect light produces the most beautiful plants with deep violet leaves.
2. Air Plants In an Open Terrarium
Air plants are so low-maintenance that we're honestly a little envious. When you add air plants to your terrarium, activated charcoal isn't necessary. For that matter, soil isn't necessary! Air plants gain all their necessary nutrients via their specialised leaves. Three hours of bright, indirect sun a day will have these beauties thriving. Our air plant terrarium is mostly filled with decorative stones and other objects since these plants don't need anything. Well, they do need one thing – to be gently picked up and soaked in room-temperature water once a week or so.
Any container that facilitates hands-on handling is perfect for an air plant. Tall, narrow milk bottles aren't good, but wider jars such as those honey or jam are typically sold in work fine. As to other steps, the plant can thrive just sitting on stones. Anything added to this terrarium is just for the purpose of beautification.
3. Design a Beautiful Garden with Baby Tears Plants and Dwarf Coleus Out of an Old Fishbowl
A large mason jar will accommodate this plant combination perfectly. Coleus grows upward with wide, gorgeous leaves that take on rich, red-purple hues. Baby Tears are bright green with tiny white flowers and bound across the floor of a terrarium.
They both thrive in a closed-lid terrarium with high humidity, and neither grows too tall. Normal varieties of coleus grow up to three feet tall, but dwarf variants only grow a few inches. Baby tears hug the soil, so height won't be a problem – but they might need some occasional trimming when the leaves start crawling up the wall.
4. Make an Open-Air Cactus Terrarium
Cacti tend to thrive on high airflow and low humidity, so the rules are different for a cactus terrarium. The container needs to either be completely open, like a rectangular aquarium or wide enough to allow space and airflow for these fragile plants. A repurposed fishbowl will do the trick just perfectly.
The bottom layer should consist of about two inches of fine stones or even gravel. The normal half-inch of activated charcoal will help keep the cactus healthy, but regular potting soil isn't ideal for a cactus. A 1:2 mix of horticultural sand or builders sand with potting soil will be just right. We can't forget our gloves, though! Handling cacti barehanded is a sure way to feel prickly for the rest of the day.
These beautiful terrariums are just a few of the possibilities that are in store for anyone who takes up terrarium-planting. Whether we think prickly cacti, bright Irish moss or dark, moody coleus will complement our homes best, we're proud and fond of our terrarium gardens. We believe that nothing adds beauty to an indoor space like a home-made terrarium.
Terrarium Examples on Pinterest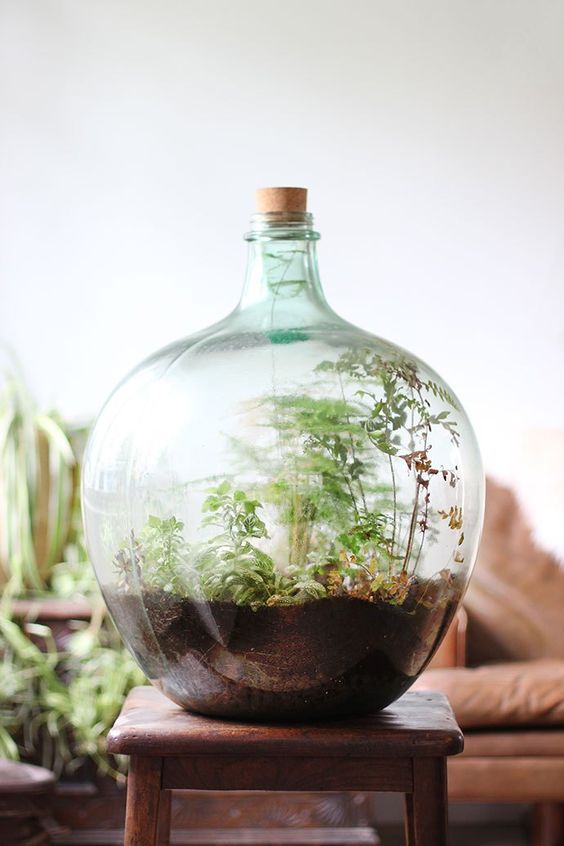 SOURCE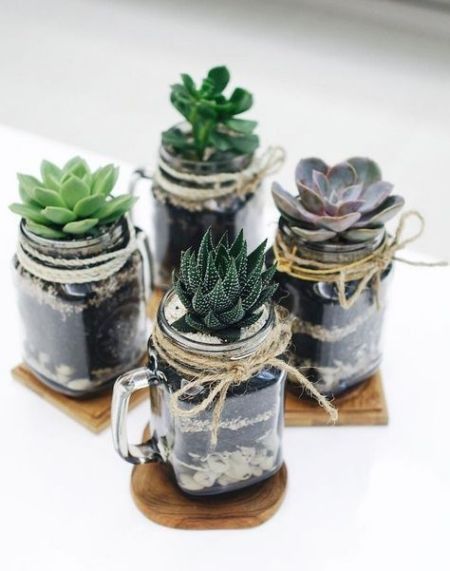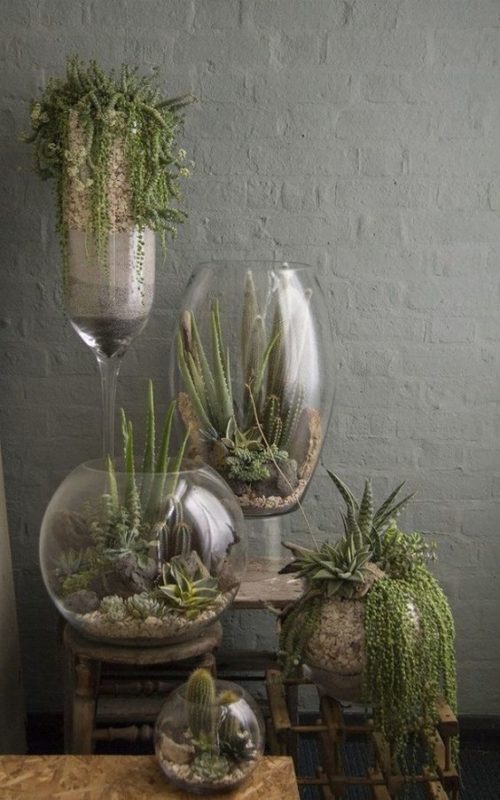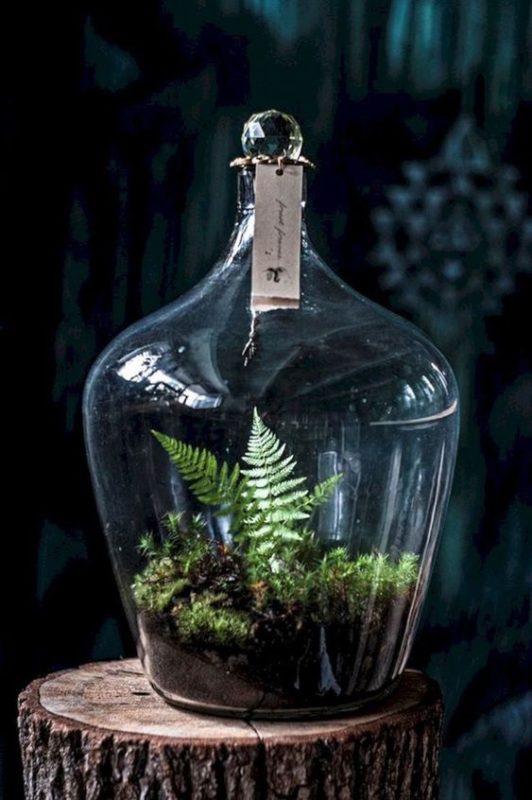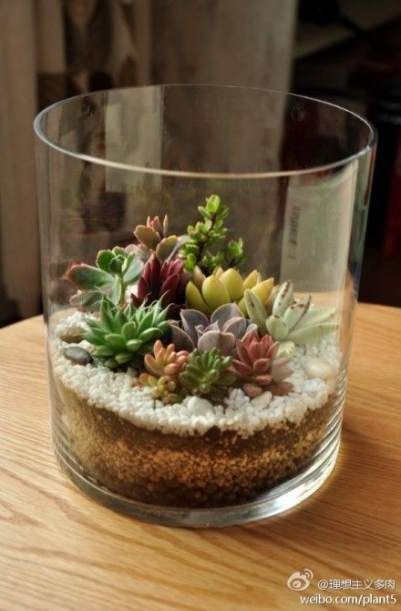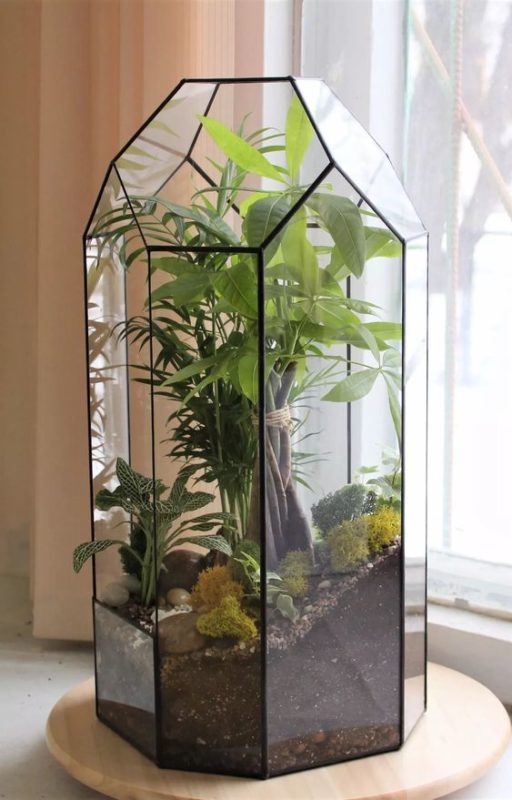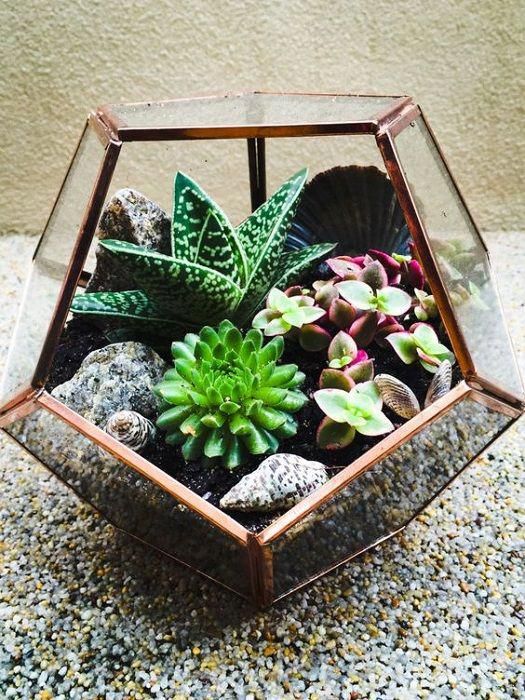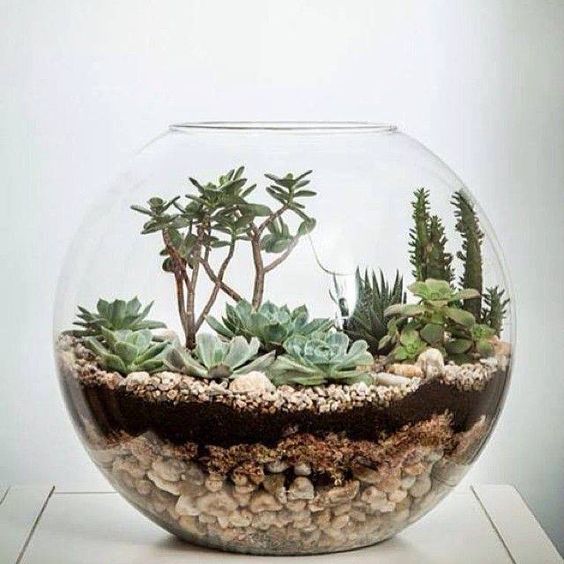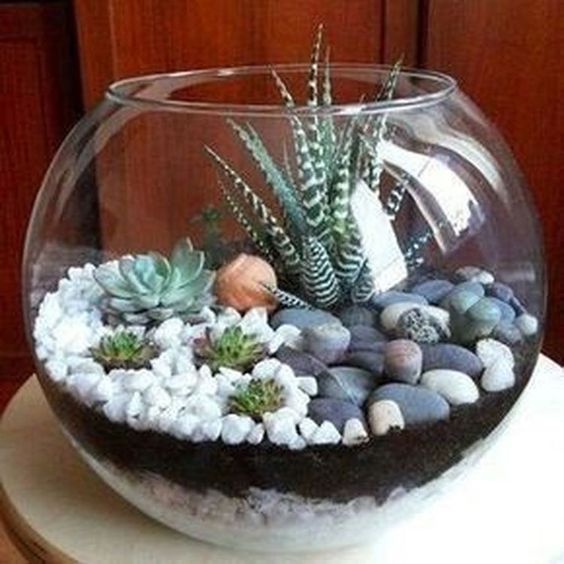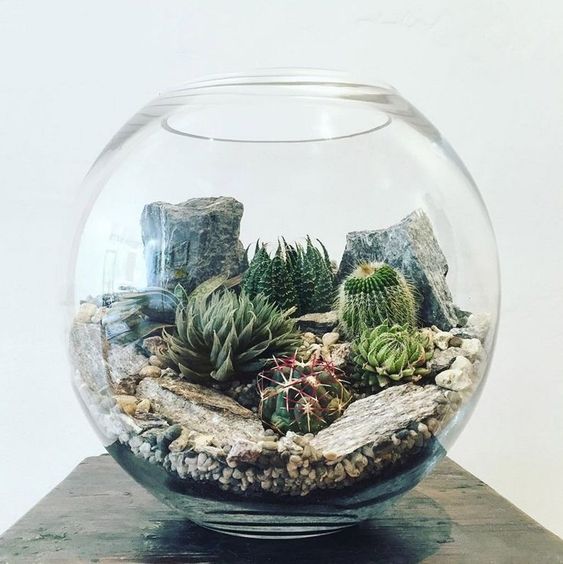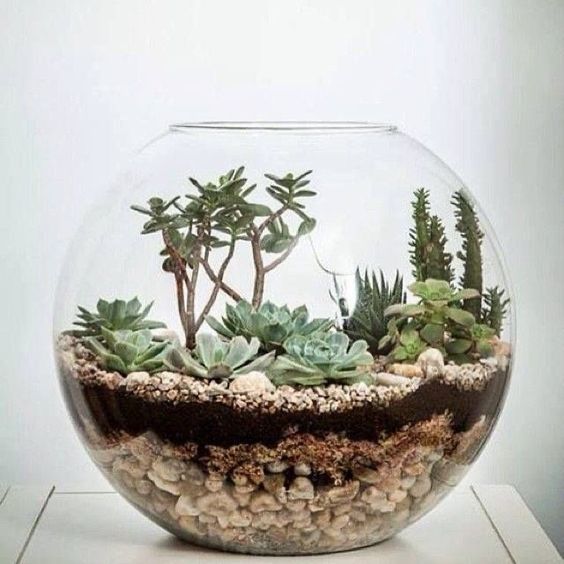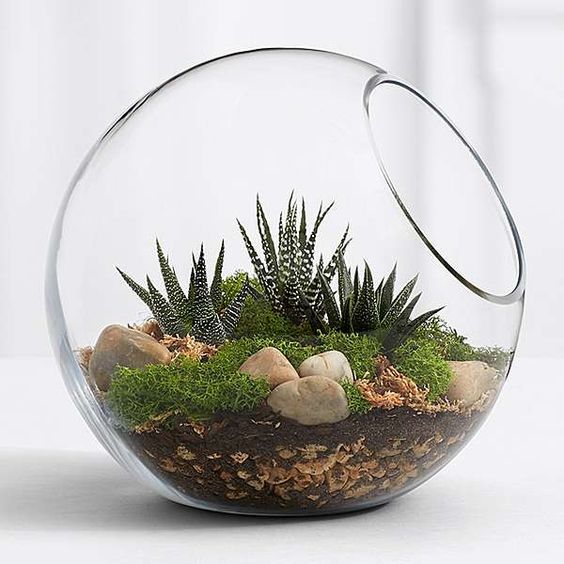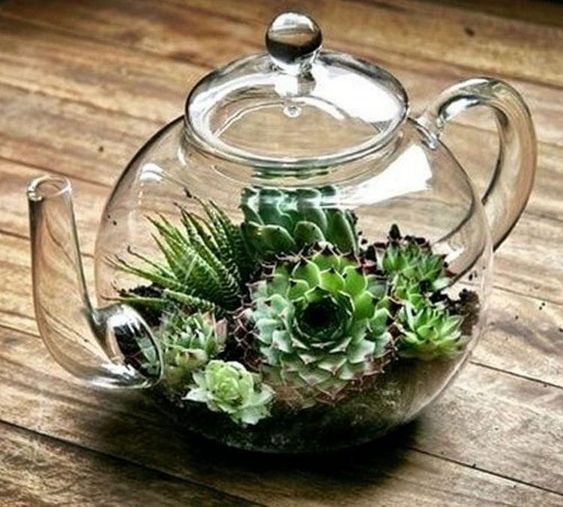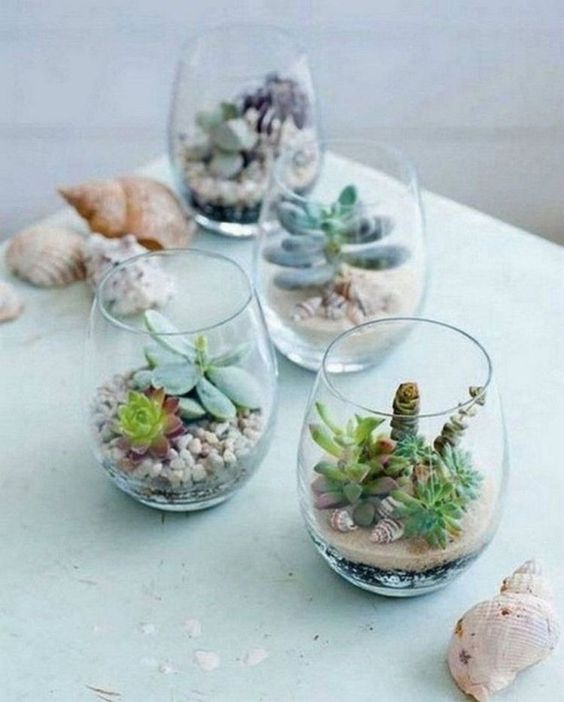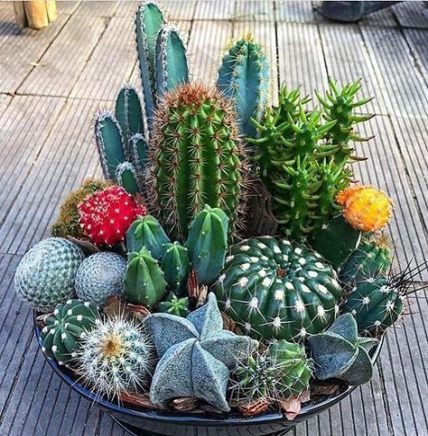 If you've enjoyed this 'How To' blog, then perhaps you'll find this article on How to Clean Grouting for Squeaky Clean Bathrooms & Kitchens  useful too.